Cardinal 33x
This is a brand new model just came out this spring marketed exclusively in Japan. Only 1000 sets were released.
This model became available in collaboration of Simon Shimomura, known as Mr. Ambassadeur.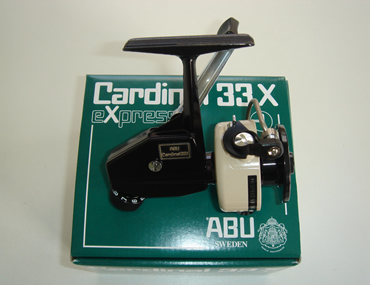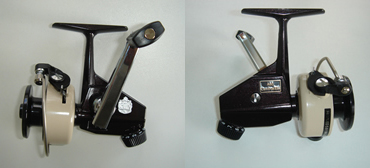 This is his second collaboration with Pure Fishing Japan after introducing 3X model several years ago.
Combination of dark brown and lightly red-sh beige rotor, custom name plate are nicely arranged in the original classic design of Cardinal model.
It is a high speed model suitable even for a tough up stream casting. A longer handle arm just made it right in order to produce extra power cranking the high gear ration of 5.9:1.
Handle cranking is so smooth and you can not imagine that it is actually a high speed model you are fishing.
Original Die made is Sweden was used for the housing but this model was made and completed in Japan.
"So beautiful to your eyes and so deadly to fish".... that what I say to this model. This item is directly listed by Simon Shimomura at Fishy Business Inc.
Price: US$400.00+Shipping charge